Even the signages in the toilets are so aptly funny … dun you think?
We Aim To Please, You Aim Too, Please is for those who has been shooting blindly on the toilet seat …
And Please Sit During The Whole Performance, Let's Not Fall In is funny too, dun you think?
Kudos to Shell for such creatively serious yet funny messages to the public who needs to go to the toilets.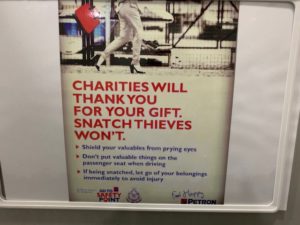 If you want to give, give it to charity who will thank you, not thieves! Ha ha!
More Entertainment for you …