I thought I was getting older, something that I never wanted to imagine before.  However, with the dried and wrinkled, nearly crumpled skin, I cannot, but cave in to the facts that my skin was indeed giving in to the new decade series that I was going to embark, the big 5-0.
I never was a fan of skincare products  Simply, using normal soap, any soap that I used on my body, to wash my face.  I am a natural product testers, having a strong believe that natural is better than processed skincare products, I tested on natural products like aloe vera and rice water, tested with tamarind and neem leaves.  I thought all these led to my crumpled skin.  You cant hide them when they are staring at you when you look into the mirror. 
My skin above my eyes and eyebrows and the skin around cheeks made me look much older than I feel.  I feel thirty always, mentally at least.
I started buying skincare products from Amway, Neutrogena, Kiehls and they were not cheap.  I applied them on my skin for a few weeks, seeing no significant results. Infact, I think it was worst as I had adverse reaction to the Neutregena lotion skincare.
I even hide some parts of my skin condition from my spouse, knowing that he would force me to see a specialist.
After suffering from skin condition and scalp condition, I gave in, after much nagging from my spouse to see a specialist.  He arranged for me to see an online doctor, which I did not want.  Online doctor is convenient, but they costs much more than traditional GPs, and they may not be any good for my skin improvement.
So, I went to see my nearby GP and he diagnosed me with Seborrheic Dermatitis. 
Seborrheic dermatitis usually affect the face area and scalp.  There is no known cause for this condition.  It could appear due to low immune systems or stress. Seborrheic dermatitis can also affect oily areas of the body, such as the face, sides of the nose, eyebrows, ears, eyelids and chest.
Seborrheic dermatitis may go away without treatment. Or you may need many repeated treatments before the symptoms go away. And they may return later. Daily cleansing with a gentle soap and shampoo can help reduce oiliness and dead skin buildup.
Seborrheic dermatitis is also called dandruff, seborrheic eczema and seborrheic psoriasis.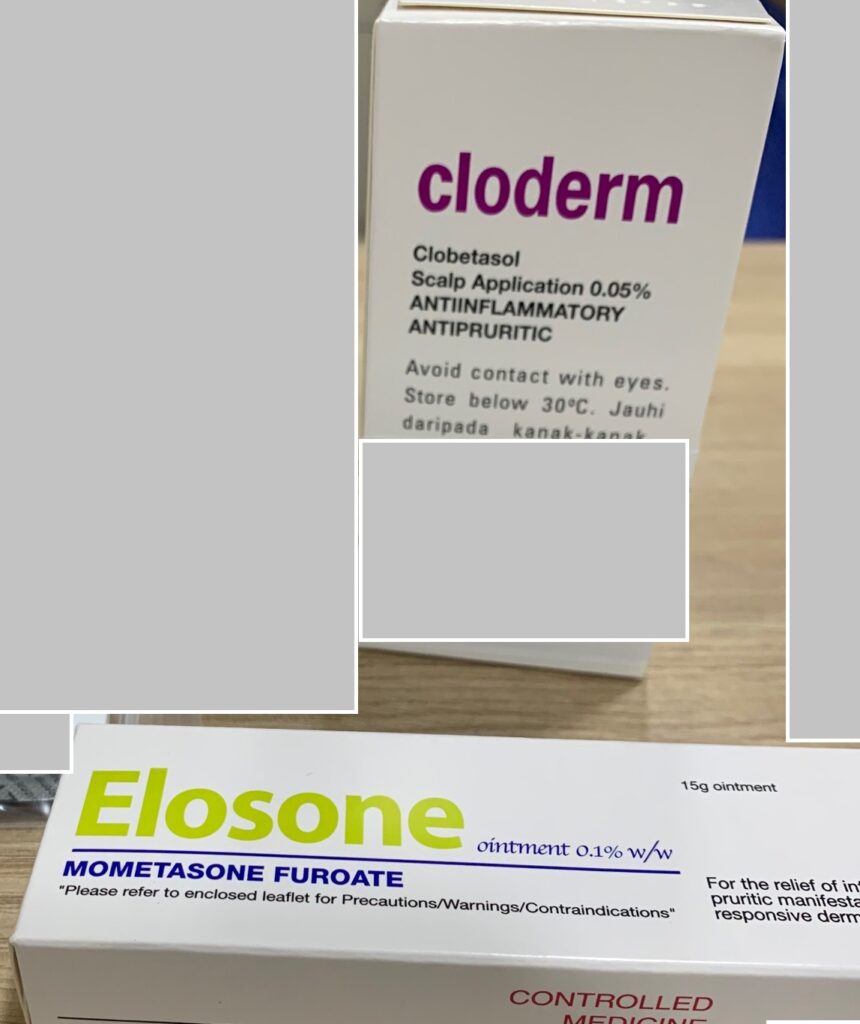 Lucky for me, the lotion and ointments that the GP prescribed for me worked like magic.  After 1-2 applications, I start to see my natural smooth skin and non-itchy scalp appearing.